Why Choose Real World Results?
In today's economy – organisations do not have unlimited budgets to spend on developing their employees, so it is even more important to be selective on what and how the limited budgets are spent. We specialise in behavioural change, in one-on-one situations as well as facilitated group learning. Sales training, sales leadership and business leadership – individual performance or team performance, we can design from the ground up and work with your existing material to ensure great outcomes. Developing leaders of today as well as leaders of tomorrow is our singular mission here at Real World Results. What is the state of mind that one needs to have in order to achieve real world results, to encourage others to achieve and, to be worthy of having followers?
Leadership Development
Leader is not a title … it's a state of mind …
We work with you to determine the most appropriate leadership learning development processes to engage an individual or a whole organisation. A range of learning solutions are available, from a single course to augment other existing activities or a more complex development pathway for todays leader or the employees you have identified as tomorrows leaders.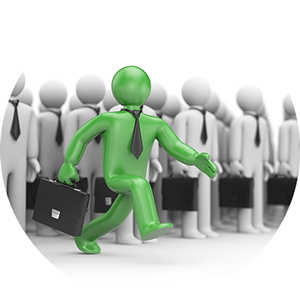 Organisational Development
A conceptual, organisation-wide effort to increase an organisation's effectiveness and viability
For you to get the competitive edge – Real World Results will work with you to design solutions that assist your workforce to develop and grow to achieve the strategic imperatives.
Coaching
Discover your strengths
Leverage you whole brain – conscious and subconscious – Innovative and highly effective approaches to achieve via coaching.
Facilitation
Deliver your own content – using the highly effective facilitation skills of our team
Engaging Real World Results consulting to determine the most appropriate solution for your needs and then designing in collaboration with you then delivering a facilitated solution.
Kerry Rosser
An Executive Coach with extensive experience in Facilitation and Organisational Development in Corporate and Government Sectors. Kerry has the ability to capitalise and apply the most recent research on positive psychology and brain based behavioural change and is passionate about working with business leaders to define and develop effective learning interventions that ensure those businesses are successful. Kerry is described as curious and a lifelong learner and is driven by a desire to build understanding about how thought patterns influence our individual successes and failures. She has held various senior Leadership roles in the Banking & Finance field as well as Federal Government agencies. Kerry holds a Degree in Adult Education and Diploma in Training & Development – and a number of accreditations in the Executive Coaching field.
Mark Rosser
Mark is an experienced manager, holding many senior positions in multinational organisations in Corporate Sales – Commercial Contracts, Exports and Project Management. His clients ranged from large international organisations as well as State and Federal Government tenders and contracts. He has also recently just stepped away from managing a support charity organisation through the Royal Prince Alfred Hospital – which has added another dimension to his portfolio. Mark was also nominated for Australian of the Year 2007 for his work in the charity sector. Mark has a particular interest in pragmatic solutions that get results as well as build relationships. He has studied with the following institutes:
University of Queensland
Deakin
Monash
Institute of Technology – Wollongong
Find out more
Start a conversation with us to find out how we can help you to achieve Real World Results.