Leader is not a title … it's a state of mind …
We work with you to determine the most appropriate leadership learning development processes to engage an individual or a whole organisation.
A range of learning solutions are available, from a single course to augment other existing activities or a more complex development pathway for todays leader or the employees you have identified as tomorrows leaders.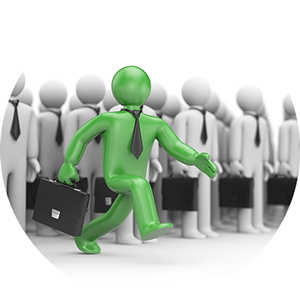 Leadership Pathways
Change Management
Individual workshops
Emerging Leaders program
Download brochure »
Managing Self Through Change
Giving and Receiving Feedback
Resilience for Results
Igniting Leaders
Leading Change
Coaching for Performance (coaching skills for managers)
Facilitating with Precision
Enhanced Global Leadership
Adaptive Change Programs for Organisations
Emotional Intelligence and Leadership
Assertiveness for Results
Leadership Pathways Programs
Our Leadership Pathways Programs have been designed to ensure maximum implementation and business impact. The program includes a number of workshops over a 9 – 12 month period with key check points and application support throughout the program. 1:1 coaching sessions between events for each Leader ensures that obstacles are minimised and skills are reviewed throughout.
Emerging Leaders
To assist new Leaders become the best they can be by setting them up with immediately accessible skills to manage themselves and others.
Key elements
Managing Self
Conversation Types
Situational Conversations
Social Styles
Fundamental Coaching Skills
Building the 4 Capabilities of Emotional Intelligence
Managing teams
Developing your Team
Igniting Leaders
To leverage existing Leaders into high performance and re-energising their leadership development.
Key elements
Your Authentic Self
Leveraging you Brain
Coaching For Results
Courageous Conversations
Building Trust
6 Leadership Styles
Influencing Skills
Leading Change
Creating a High Performance Team
Strategic Planning – building execution plans that work
Enhanced Global Leadership
Designed for experienced Leaders that need to lead across cultures, geographically as well as diverse cultures.
Key elements
CQ* Cultural Intelligence
Accelerating you Leadership Performance
Critical Leadership Skills – avoiding derailers
Virtual Teams – Cultural norms and team dynamics
Building a growth mindset in your organization
Diversity and Inclusion
Influential Leadership
Critical conversations/confrontations
Vision Deployment
We love setting Leaders up for success and helping organisations achieve 'real world results' – contact us for more details on how we can work with you to create a powerful leadership pathway for your teams.
Change Management Programs
Change in organisations is constant and it is critical that Leaders and Teams remain positive, productive and personally equipped during those time.
Managing Self Through Change
Team members and colleagues can have an enormous impact on how change is embed into the organisation. Workshops can be as short as 3 hours to a 1 day immersion specifically designed to build resilience and enable people to remain productive and focused.
Leading Change
Leaders have a pivotal role in organizational change, from designing the change, implementing and ensuring the change becomes embedded and the benefits are achieved. Leading Change Workshops can be as short as 3 hours to a full day – Kotters Leading Change model and Reactions to change are included also with resilience building techniques for themselves as Leaders as well as ideas on how to build resilience in their teams.
Adaptive Change Programs
Change Management and Resilience skills are critical for modern day leadership. Many organisational changes are planned and executed as a 'technical change' and often neglect the need for people to adapt and change their behaviours in order to make the change work. Our Adaptive Change programs are built around the Harvard University methodology of Immunity to Change that we are fully accredited with.
Contact us for more details on how we can work with you to create change management programs for your leaders and teams.
Individual Workshops
Real World Results help leaders build high performing teams, through either Emerging Leads, Igniting Leaders, Enhanced Global Leadership Programs – or individual and targeted workshop as outlined below.
Giving and Receiving Feedback
Being able to provide feedback has always been a critical but overlooked skill of leaders and team members. This workshop provides simple yet highly effective techniques and can contribute to building a feedback culture in your organisation.
Coaching for Performance
Helping leaders coach their team members to high performance. The Coaching for Performance workshop utilises the well researched GROW coaching model by Sir John Whitmore and key neuroscience to build positive and productive behaviours.
Facilitating with Precision
Workshops that help trainers become facilitators. Facilitation requires a specific set of skills and our Real World Results Facilitation Team has over 30 years experience. We have programs ready to go, or we can partner with you to create a specialised program for your in house Learning and Development Teams.
Resilience for Results
Resilience is a critical skill of the 21st Century. A big statement I know, but based on my 28 years in the field of setting leaders up for success, I firmly believe that 1. Resilience can indeed be developed and 2. Needs to be developed in conscious and deliberate ways. This doesn't detract from the fact that resilience is often also forged through adversity, but do you know people who have experienced adversity and yet still appear to to be non resilient? We have practical and deliberate techniques to help people build resiliency.
Emotional Intelligence and Leadership
Leading requires interaction with people, with teams and others in the organisation. The field of Emotional Intelligence have well researched ways of diagnosing current emotional intelligence and we have developed specific techniques to build emotional intelligence in the four key categories of EQ: Self Awareness; Self Regulation; Social Awareness; and Relationship Management.
Assertiveness Skills
Most Leaders have heard of assertiveness and may even be aware of their own default set point on a continuum from Aggressive Assertive or Passive. The challenge arises when we find ourselves in challenging situations, or confronting discussions. This workshop targets specific skills that build an assertive way of life.  It has been built to include the latest neuroscience and can change peoples lives.
Find out more
Start a conversation with us to find out how we can help you to achieve Real World Results.